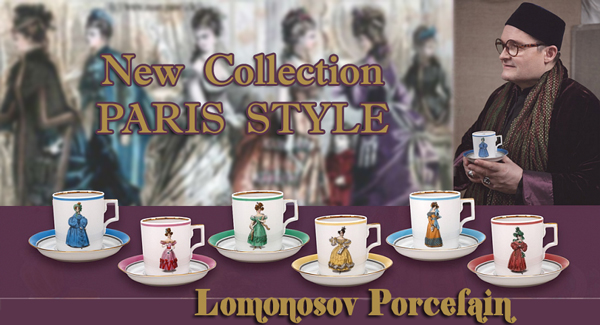 Lomonosov Factory and fashion historian Alexander Vasilyev represent the new united project "History of Fashion".
The combination of classical forms of porcelain with elegant ancient illustrations of the beginning of the XIX century from the personal collection of the maestro, depicting ladies in dresses of that time, is a magnificent gift for an elegant woman and a stylish man. Each product is marked with a brand name of quality and style - "Lilies of Alexander Vasiliev".
With the new exclusive collection of porcelain masterpieces, you will turn tea drinking into an exquisite and fascinating party and make an amazing journey into the world of fashion history.
Click here to see more!